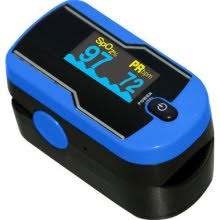 The most comprehensive training package
$10,985
$10.345
"The Works" Package includes all equipment below to get you started.
Everest summit II generator
Fingertip pulse oximeter
High altitude adaptor
HEPA Filter
Training circuit with mask
EVEREST SUMMIT II – ALTITUDE GENERATOR
$9450
The Everest Summit II Altitude Generator, also known as a hypoxicator, features enhanced portability, usability, comfort, and quietness.
This air generator represents the top of the line in hypoxic, altitude simulation technology and comes standard with digital controls. This is the ideal system for home or personal-use for any or all of the 3 training methods.
Technical Specifications
Altitudes up to 21,000' with High-Altitude Adapter
Compatible with sleeping, IHT and exercise training programs
Wheels on Bottom, Handle on Top for easy transport
| | |
| --- | --- |
| Size | 26.0" H x 14.7" W x 19.1" Deep 58.4cm H x 39.4cm W x 47.0cm Deep |
| Weight | 57lbs / 26kg |
The Everest Summit II Generator works with altitude tents, altitude workout systems and IHT / Wellness Systems
Complete Universal Mask Circuit
includes All Purpose mask w/strap
All purpose Mask
w/strap only
$665
$215
Sleep at altitude with the sleep mask and perform hypoxic workouts on your stationary training equipment.
The Universal Mask Circuit enables both Exercising at altitude and IHT Training. Designed for use with the Everest Summit II generator, the Universal Mask is easy to attach and use. This provides instant altitude for all of your training, rehab, and acclimatisation needs.
Technical Specifications
Comfortable air-cushioned mask
Composed of 100% medical grade components
Enables workouts at altitudes of up to 12,500ft/3800m
Automatically adjusts to hyperventilation by lowering the simulated altitude
| | |
| --- | --- |
| Size | 13 in x 10 in x 6 in |
| Weight | 1.58 lbs |
Notice: All listed simulated altitudes shall assume a standard deviation of +/- 1% Oxygen Concentration
$1088
Add an altitude tent or sleep mask to your system and take full advantage of the phenomenon "live high, train low" as you sleep at mountainous heights every night.
Portable altitude tent queen size

Easy to pitch and stow for temporary uses and quick setup

Packs small and light for travel
Technical Specifications
Easy to pitch and stow. Weight: 9lbs (4Kg)
Adjustable for up to 12,500ft/3800m of simulated altitude (see generators)
Compatible with high-altitude adapter (climb to 21,000ft/6,400m)
| | |
| --- | --- |
| Portable Dimensions | 79 x 60 x 63 inches |
Fits over standard queen size bed Composed of special grade nylon and 4 clear vinyl windows
$445
Use accurate O2% readings to determine your exact simulated altitude
Compatible with all Hypoxico Tent and mask systems

Convenient and easy to use one-touch spot check design and dial calibration
Technical Specifications
One touch calibration
All-in-one sensor and analyzer design
Auto off function for energy maintenance (expected battery life - 4 years)
Fully compatible with all Hypoxico tents and our Universal Mask Circuit
$235
This small and easy to use pulse oximeter is the quintessential SpO2 monitor device for use during sleep, exercise and IHT. The fingertip design keeps your hand free for active use during exercise and other activities.
Use accurate SPO2% readings to determine your blood-oxygen saturation

Necessary for Safety and following Training Protocols
Technical Specifications
| | |
| --- | --- |
| Size | 10.5 in x 16 in |
| Weight | 0.25 lbs |
$465
Unlock the full potential of your hypoxic generator with this add-on, which will enable you to ascend to heights you never thought imaginable. Ideal for use during IHT or by high alpine mountaineers for acclimatisation.
Enables all generators to reach 21000ft/6400m

Recommended for use in conjunction with an O2 monitor and pulse oximeter
Technical Specifications
| | |
| --- | --- |
| Size | 10.5 in x 16 in |
| Weight | 1.50625 lbs |
Fully compatible with all Hypoxico generators
HEPA FILTER - High Efficiency Particulate Air filter
$175
Every Hypoxico system is fully filtered to protect your health. Give your respiratory system a break from pollution and enjoy the comfort of your hygienic mountain environment with a HEPA filter. Available for recommended replacement every 6 months.
Technical Specifications
99.99% bacterial/viral filtering efficiency
99.97+% efficient at or below 0.3 micron
Recommended replacement every 6 months.